We are pleased to announce that CNFT has partnership with WeWinDAO to build the Art Lake,  and has allocated an airdrop pool of 1B CNFTG tokens for WeWinMeta members via daily checkin. 
When the pool of 1B CNFTG points has been depleted and the airdrop event completed, all participants will receive the equivalent amount of CNFTG tokens in their crypto wallets, which can then traded on QuickSwap.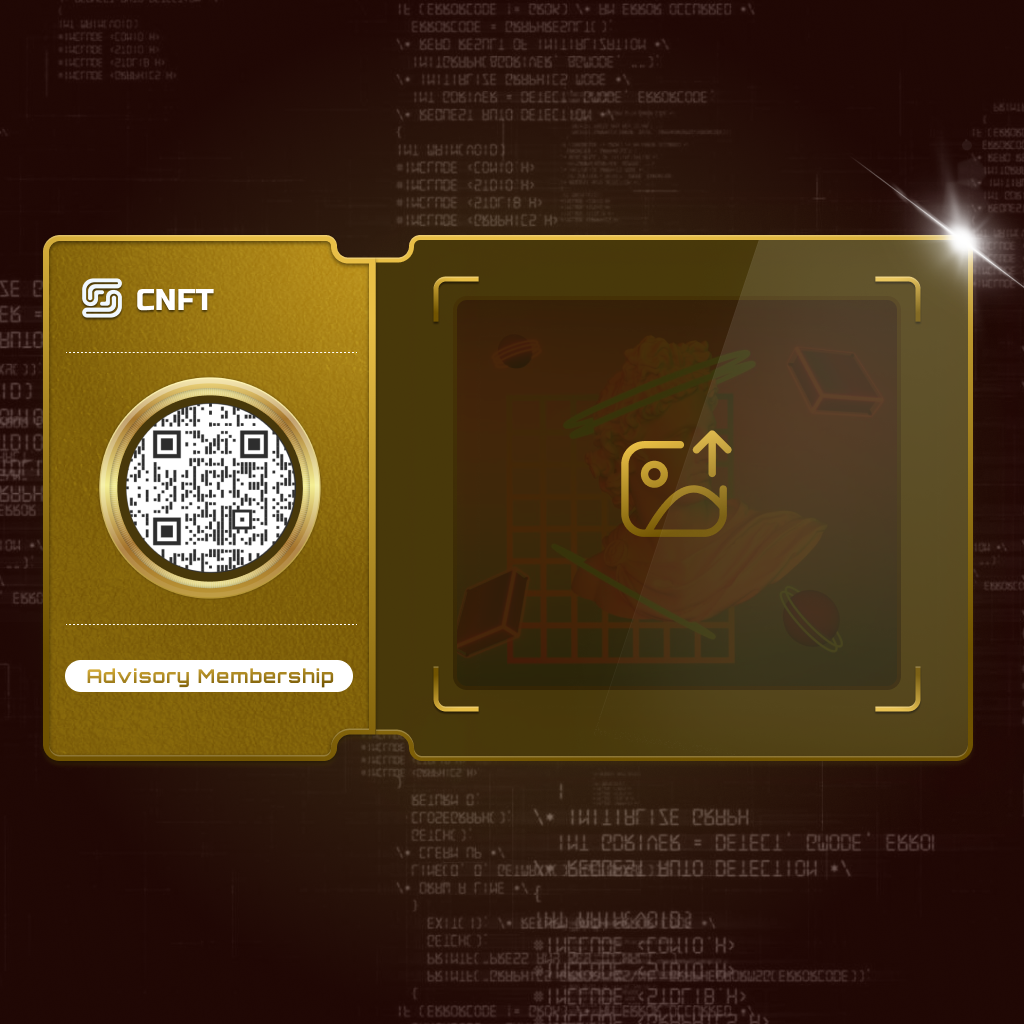 There are 10,000 CNFT Advisory Membership NFTs will be minted worldwide by CNFT. The first phase quantity is 2000 as price of $999 which could be redeemed a GIA certified 1-carat lab grown diamond of color grade G and clarity grade VS2 after holding six months. Your name and your selected image will be minted into the NFT and you can share and promote before the diamond redemption. After redemption, the NFTs will be burned so the CNFT Advisor Committee members will be less and less and each member's voting power will be bigger and bigger. Because the diamond manufacturer is the CNFT strategic partner so we can offer the price is lower than the retail market price. No matter redeem or not, NFT holders will be the winner.
Powered by Blockchain and Defi technologies
Using platform token to drive the success of CNFT.us global NFT marketplace
The world's first multi-region NFT trading platform with branded stores. The global blockchain stores NFT digital assets and smart contracts, and the decentralized file system stores digital content. Both provide APIs for regional CNFT websites. The regional CNFT market website stores user data in its local database to comply with KYC and user data privacy, and manages brand store setting policies, payment gateways, etc. to comply with content copyright, IP licensing and tax issues.
CNFT.co issues CNFTG token for CNFT.us for the construction and governance of CNFT.us. The maximum supply of CNFTG token is 100 billion and will be publicly traded on the DeFi cryptocurrency exchange QuickSwap in Q4 2021. The initial transaction price is as low as $0.0002 per CNFTG token.
5% of CNFT.us platform revenue will be used to repurchase CNFTG token from Defi exchange, half will be used to destroy CNFTG token to keep CNFTG deflationary, and the other half will be retained and rewarded to CNFT stakeholders when publicly traded on major crypto exchanges.
Anyone can become a CNFTG token holder through the Defi Exchange QuickSwap, participate in the construction and governance of the CNFT.us platform, and enjoy its value-added success.